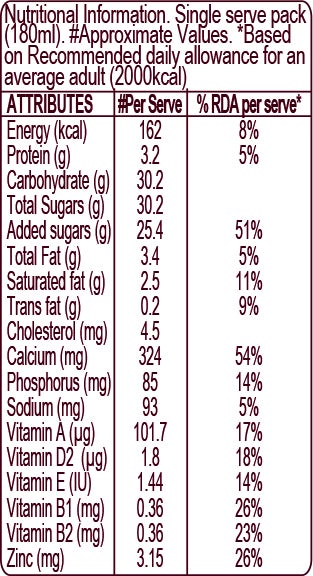 HERSHEY'S MILKSHAKE
Goodness of added Calcium & Vitamins
Feel refreshed in the most deliciously chocolatey way.

 Water, Milk Solids (#11%), Sugar, Cocoa Solids (#0.75%), Mineral (Calcium carbonate), Emulsifiers (460(i), 466, 471), Flavors (Nature Identical Flavoring Substances), Sequestrant (339(ii)), Thickeners (415, 407), Edible Common Salt, Mineral (Zinc Sulphate), Vitamin E (Acetate), Vitamin A (Acetate), Vitamin D2 (Ergocalciferol), Vitamin B1 (Thiamine Chloride Hydrochloride), and Vitamin B2 (Riboflavin).

Contains Milk.

Vegetarian Product

The green filled circle inside the green outlined square is the Indian vegetarian mark denoting that this product contains no meat or egg sources. This is a 100% vegetarian product.